Bathroom Renovations Sydney. Start renovating your bathroom today!
Bathroom renovation is no easy feat and it would cost you your time and your money, but a renovated bathroom will add more value to your home as it would update your styles to the current trend and also make your bathroom more adapted to your bathroom needs. During renovations, you have more time to introduce the improvements that you have always wanted and would help serve your family's needs for years to come.
There are a lot of special things you would find in a great bathroom. Have you ever been in this situation where you used the bathroom of a restaurant or the hotel and you are nearly compelled to comment on how lovely the bathroom was? Whenever we find ourselves in a lovely bathroom we are more relaxed and happy than when we use bad bathrooms. Renovating your bathroom to be more beautiful and better would give you rest and peace of mind in your bathroom.
There are a lot of different bathroom renovating ideas you can choose from, in fact, if you check most bathroom renovations/remodeling magazines you could get overwhelmed by the amount of the different amazing choices in it.
So the question arises, which is the best for me?  One thing you should have in mind is any bathroom design you are going to pick should cater to all our needs perfectly. There are a lot of things that go into creating the bathroom that make you smile and give you peace of mind when trying to use them.
But before we go into that let's talk about the plumbing renovations that are involved in bathroom renovations. You should know there is a lot more to bathroom renovation than just picking the latest styles in tiles and cabinetry online or the perfect décor. It is essential that your new bathroom plumbing is functional and fixed correctly.
What use is the bathroom if it's looking good but the plumbing fixtures are not working properly? In this case, it's highly recommended to hire a professional plumber instead of choosing an unlicensed handy person to help you with the job or you try it yourself, this will most likely result in low-quality results.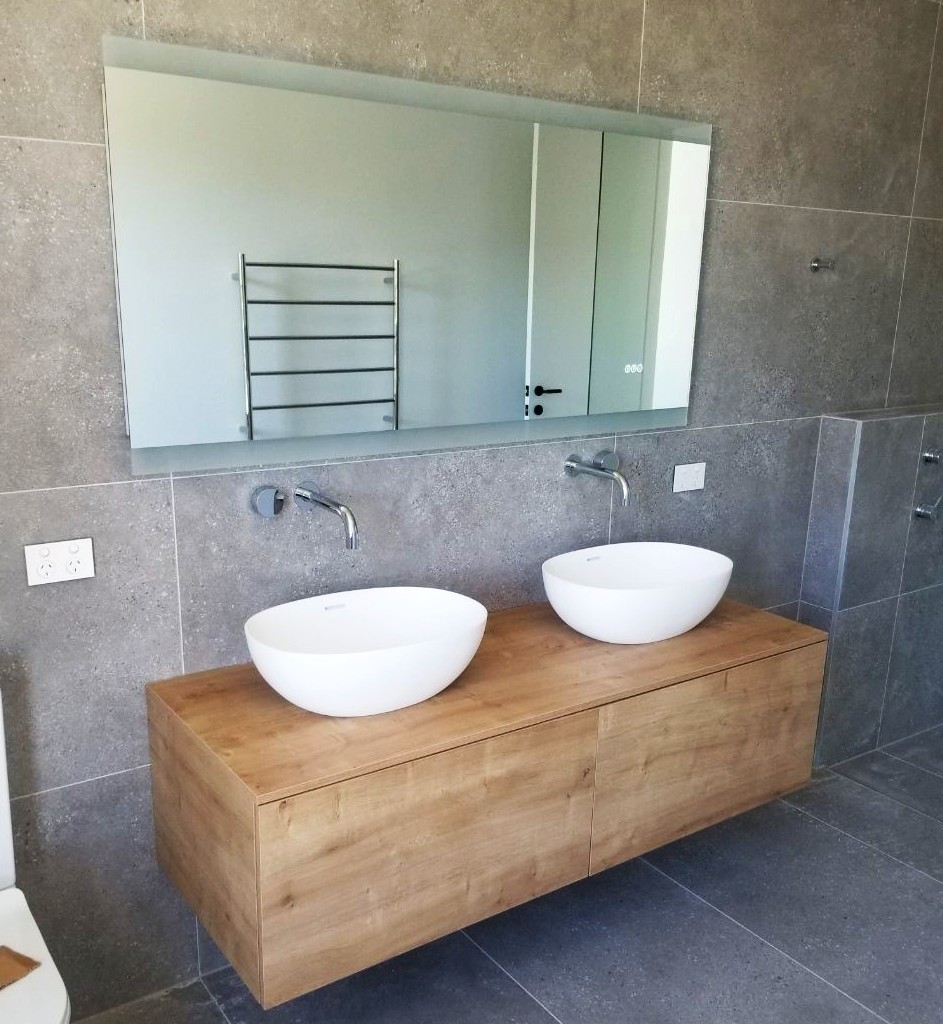 Types of bathrooms you can easily add to our existing bathroom setup
Half Bathroom
Half Bathroom is also known as the powder room and it is a small space that has only a sink and toilet, this is a good addition to homes as it would allow you to prevent guests from invading your bathroom space by allowing them to make use of the half bathroom. See examples.
One of the amazing things about a half bathroom is that it doesn't require much space and can fit into the tightest of spots. Adding a half bathroom will help make your life easier and also beautify and make your home more comfortable.
Wet Bathroom
A wet bathroom is a type of bathroom where the shower is not in a separate box or behind a curtain and is waterproofed including the walls and the cabinets. Adding a web bathroom is a good one as it would give your bathroom this sleek and modern feel with a shower door to disrupt your movement. See examples.
Since it is waterproofed you don't need to worry about water splashing on the floor and the walls. A wet bathroom makes use of the limited space and would fit in a small room. Although a wet bathroom can be a bit more expensive they are an excellent option when considering renovating your bathroom as they are durable and beautiful.
Standard bathroom
The standard bathroom is the type of bathroom that contains the sink, toilet, bath, and shower and it is meant for the entire family to share. Master en-suites have the same basic features but are only accessed through the master's bedroom. Knowing this homeowner can renovate their standard bathroom to a master bathroom gives it a luxurious-like vibe.
Installing a master bathroom will free up the existing standard bathroom for family use and eliminate the long lines that occur in morning time showers.
How to plan bathroom renovations
There are many considerations you need to consider when creating the bathroom for your dreams and this article has narrowed the options to eight. In this list, you will see eight tips to consider when renovating or renovating your bathroom.
1. Create a budget
This is the first tip you would need and it is one of the most important. To turn your bathroom into the exact style you want you would need money.  A bathroom renovation will cost you a lot of money and without a solid budget you could end up throwing a lot of the money in the drains.
Having a budget will help you decide if you are ready or not, you need to research and know the costs of building materials, you need to set realistic plans and costs for both the materials and the labour costs and you should also try to stick to the budget.
Having a good budget plan would also make it easier for you to choose a remodelling contractor or design firm to help with the whole bathroom renovation process.
If your budget is tight – stick to out-of-box solutions rather than custom ones. For example, order and install a bathroom vanity from Bunnings and save the cost of designing a custom one.
2. Choose the type of bathroom you want
This is the second most important step after settling the budget, you have to pick the bathroom the type of bathroom you want. There are a lot of different options you can pick from; you can get the services of an experienced interior designer to help you choose the right choice for your bathroom.
For instance, a cramped half bathroom can be transformed into something like a luxurious master suite by just making use of some of the space from the walk-in closet or bedroom. This is a possibility you might not see yourself but experienced interior designers would have an eye for possibilities like this.
3. Develop a bathroom layout
You might not necessarily need to develop this by yourself but once you have decided which bathroom style you are going with; the next thing is to prepare the bathroom layout. The bathroom layout will depend on some of the areas you have to work with, as there are a lot of variations of bathroom layout you can choose from.
It is always advisable to pick your bathroom layout before proceeding to pick your design aesthetics. And you can also hire a design consultant to help you with the bathroom layout.
4. Decide if you can a bathtub or not
Surprisingly this is a question that confuses most people who want to renovate their bathrooms. Traditional bathrooms have bathtubs but most people prefer showers over bathtubs these days.
But it all depends on want, you can take full advantage of the relaxation a bathtub will provide and fit a good bathtub into your bathroom. You could also stick with showers instead and not install a bathtub either way; prolific plumbing will fix the pubbing fixtures needed for both perfectly.
5. Consider the lighting of the bathroom
A lot of people forget about lighting when designing or renovating their bathroom, you should know that good lighting can add a big difference to how a bathroom looks and utilizing it will help to improve the outlook of your bathroom.
There are two types of lightning that you can utilize: the first is natural lightning. This is made possible by incorporating plenty of windows and maybe allowing a skylight into your design, you could also consider a tubular skylight.
Another way you can light up your bathroom is by using artificial lighting, especially when you are trying to avoid the sunlight disadvantage that comes with using natural lighting.
For a start you can go with the recessed LEDs with a dimmer switch that provide ambient light, any choice you pick try to avoid harsh light sources and bare bulbs.
It is important to not forget to provide adequate lighting in the shower area or adding spot lightening in the tub area if you like to read in the bathtub. You can also incorporate an indirect lighting strip to the tile work in the shower to provide some nice mood lightening effect.
6. Provide enough ventilation for the bathtub
It is a known fact that bathrooms are prone to dampness and this is always worse in humid weather. Your bathroom needs adequate ventilation to prevent mould from growing and to also affect the health of the users. Mould can be a very big problem for bathrooms as if it is left untreated it would mess with the bathroom design and appliances.
Some ways you can improve the ventilation of your bathroom include adding windows, window vents, and exhaust fans. Windows are a good source of ventilation but it has its disadvantages. It could let in pollution, pollens or even raccoons and during winter windows can't be relied upon to ventilate your bathroom. A better solution is the external vented exhaust fans.
7. You should some luxury for your new bathroom
When renovating it is ideal you add a few extra pieces into your bathroom space. There are a lot of things you can add to give your bathroom this modern and luxurious feel. Some of the things you can add to your bathroom include:
Heated floor: Instead of having the cold tiles you have a heated floor that warms your feet, this little addition can add a real luxurious feel to your bathroom and they also make sense economically.
Adding wall-mounted additions like cabinets, washbasins, and even wall-mounted toilets would give you extra space for other appliances and would also give your bathroom a nice feel, you could also add a heated towel rail this appliance will help heat your towel, just images coming out of the shower or bathtub to a preheated towel to dry your body that's luxury.
This is just to mention a few of the luxuries you can add to your renovated bathroom.
8. Choosing very durable bathroom materials
Your bathroom needs some of the most durable material you can find as it endures a lot of wear, it also should be easy to clean and should be able to withstand harsh chemical effects while still looking attractive.
It is advisable you invest in high-quality plumbing fixtures with strong brass valves, high-quality porcelain sinks, cast iron tubs, high-quality non-porous tile in your bathroom. This is to mention a few of the things your bathroom needs.
You shouldn't try to cut the cost of material for your renovated bathroom as this could cost a lot more when fixing/replacing them in a few years. This won't happen if you go with high-quality materials.
One of the services prolific plumbing offers is the option of helping you source high-quality materials for your bathroom plumbing.
I hope these tips help you design and construct the bathroom for your dreams. Don't forget prolific plumbing services got you covered with all the plumbing details for the new bathroom. We will help you source high-quality materials, help you install them and also help you maintain them if need be. Contact prolific plumbing today and you would be glad you did.
So how do I renovate a bathroom?
Hire a professional licensed plumber saves you money
There are a lot of reasons to make sure you hire a licensed professional plumber. One thing is the license signifies he has passed through the right learning process to operate in the capacity of a plumber in any situation. It also means he is skilful enough to handle any plumbing issues.
Hiring a professional skillful plumber will save you money. Hiring just any handyman man will not only guarantee you very mediocre work but will also cost a lot more as you would need to call another plumber to fix the work after he is done. This process can be so tiring and can cost a lot more money than would cost you to just get a professional licensed plumber to help you with your plumbing issues.
So to better save money and time just hire a professional plumber to help you with your bathroom reinvention plumbing work.
Professional plumbers have experience
The experience of any handyman has a huge role to play in how skilful he becomes; it is no myth that "practice makes perfect". There is a lot that goes into plumbing that you can't just learn by watching different YouTube videos. Professional plumbers with experience already have the technical know-how to deliver optimum perfect plumbing services to your utmost satisfaction.
Hiring a professional licensed plumber will guarantee you safety in your home
A lot of accidents happen in the house even when installation and renovation are ongoing, it also happens even after the whole renovation process is over. Flooding, on job accidents, even poor installation techniques can cause unhealthy mold and mildew to grow in the appliance after the whole renovation is done shows how bad that would be! This can all be avoided if you hire the right professional plumbers for the job.
Due to their skillset and years of experience in delivering excellent services, they would use better installation techniques that would leave your plumbing appliance in a good shape even after a long time of use. They are also skilled enough to prevent job accidents and flooding during your bathroom renovation.
Hiring a professional licensed plumber will save you the stress of identifying plumbing issues later
A professional plumber will inspect your existing plumbing setup and check for any sign of troubles like a toilet leak or slow draining sinks or any other plumbing issues. This is an essential part of renovating the bathroom as this issue can scatter any plans if they are not fixed properly. The professional plumber will make sure these issues are resolved while also installing the new plumbing fixtures and making sure they don't give you issues.
A professional plumber is more efficient and will use the right tools to fix the job
Working on your bathroom might be a little tasking as it is a small space, most bathrooms are about 40 square feet which can make the whole bathroom renovation work quite complex. A professional plumbing service could help with the scheduling of the whole process of the bathroom renovation, which does not only involve plumbers. You would need electricians, tie settlers, and possibly painters, the delivery of the different fixtures and a bundle of materials needed for the job.
Prolific plumbing services will help you with this and our professional plumbers will also use the right tools to get the job done more efficiently and better. Prolific plumbers will show up in front of your door well equipped and ready to get to work.
Hiring the right professional plumbing company will give you peace of mind
When your renovation is handled by the best plumbing service, I'm sure you would have little to no worries as nothing can go wrong. Renovating your bathroom can be notoriously stressful, but it is a fulfilment of a dream you have. Prolific plumbing will carry out your bathroom renovation project safely, and professionally.
You should know that all the attributes listed above for the right plumber you need for the job is what you find when you hire a prolific plumbing service which is a company based in Sydney.
Prolific plumbing services is a company that offers high-quality plumbing service 24/7 all year round. Prolific plumbing services have a lot of professional licensed plumbers who are prepared to face any plumbing challenge you throw at them. There is no plumbing issue they cannot fix. You can rest assured your bathroom renovation plumbing process is in safe hands.
Prolific plumbing has a customer satisfaction of 100%. There is no way this can be possible without customers that trust in us and our plumbers which are so skilled and experienced in all kinds of plumbing services you need.
We would also talk about our work ethics, in prolific plumbing. We pride ourselves in delivering top-class plumbing service with our customer's comfort, our major goal. We are continually growing and are currently the number one plumbing service in Sydney.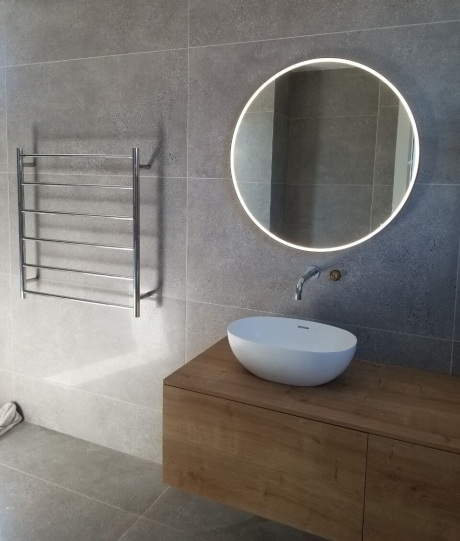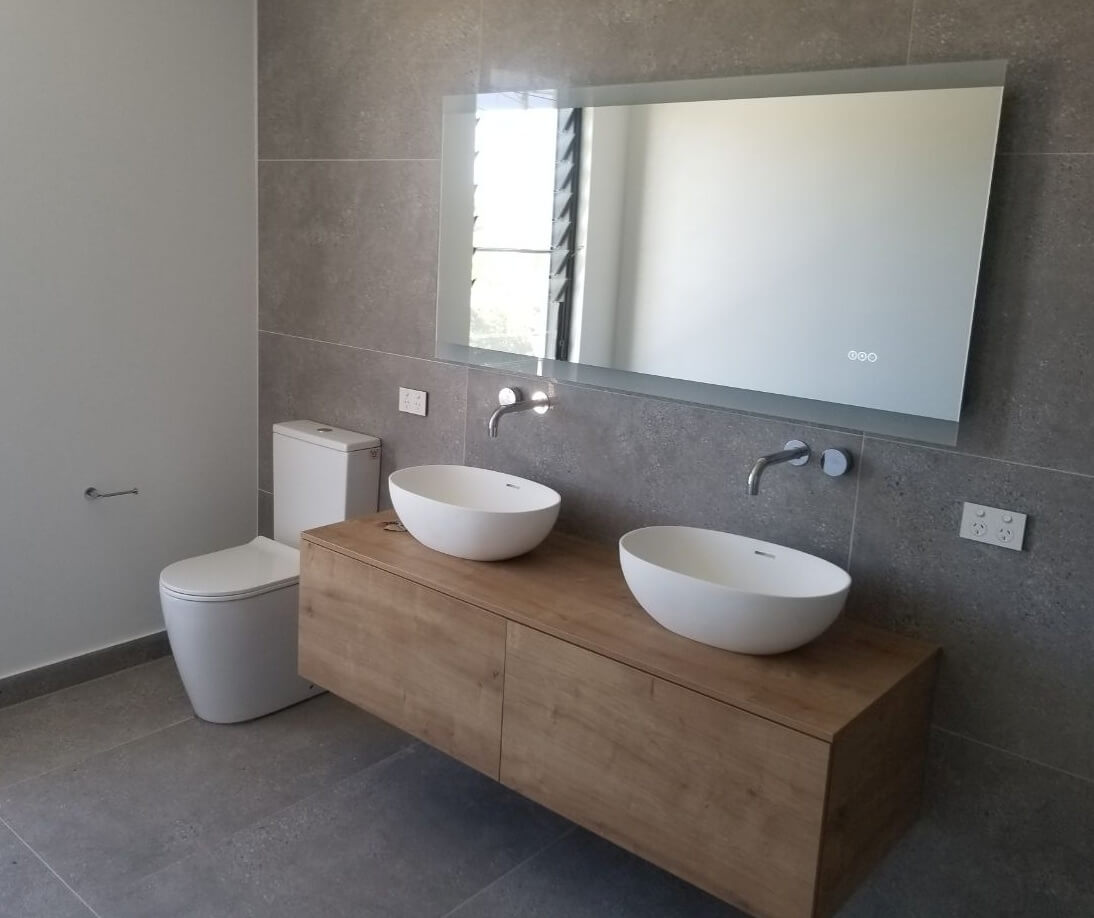 Why should I pick Prolific Plumbing?
Many Sydney residents are our customers and they all have good things to say about our services and have given positive reviews about our work. They have made Prolific Plumbing their go-to plumbing service provider for any of their plumbing issues and we are here to make you one too.
Our services are on for 24 hours a day all year round. We offer our plumbing services anytime when you need us. Be sure to call us when you have any issues.
We have competitive prices for our services, such that every dollar you pay has a high value. We made it this way all in a bid to make our work very affordable prices for all our different customers. Our rates don't change with time so you can rest assured that quality rates all year round are not volatile.
Our plumbers are highly skilled and experienced in the plumbing business. They offer their services in the most professional way possible.
Our punctuality is top class. We arrive at the doorpost before the agreed time.
All our plumbers and plumbing services are fully licensed and insured.
You can trust prolific plumbing to deliver a very good job on your bathroom renovation plumbing, Prolific Plumbing has years of experience doing this and is very skilled in their approach.